Save Money. Save Time.
With highly curated hunts and gear packages.
Your personal concierge to the world's best hunts,
and highly specific gear packages to get you there and back.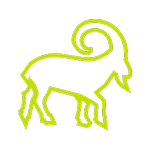 Hunt Planning & Logistics
Any Species. Any Country.
Personalized Gear Packages
Individual and Highly Specific.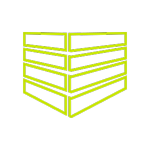 Global Import / Export
Get Your Trophies Home.
We've turned the concept of hunt consultants on it's head. Whether it's a bucket list hunt you've been dreaming about for decades, or simply one you stumbled on in the last few months. If there's an animal or a place you want to hunt, CaptivateM Outdoors expertly handles all of the logistical details for any hunt you want to go on - any where in the world. From booking to making flight arrangements, to securing weapons permits, to importing your trophy, these are the details you leave to us. And with our vast experience on mountain and other hunts around the world, we will assemble a gear package specifically tailored to you and your next adventure. This saves you money by eliminating items you simply do not need, or that do not suit you.
C.O.R.E. Membership Benefits
Unlimited Access to our Hunting Consultants
Your Choice of Communication Channels
First opportunity at unique hunts throughout the world
Exclusive Hunt Logistics Planning
Highly Personalized Gear Packages
Access to Exclusive Content and Gear Lists
Members Only Discounts on Gear and Hunts
Access to Members Only Private Facebook Group
Membership Is Capped At 300 Hunters
Over the course of the last decade or so we've been privileged to work with hunters to plan hunts and develop gear systems highly tailored for their specific needs. Here's what a few of them have to say about us.
Billy Molls | Guide
After guiding for 15 years in Alaska, I'd lost sight at how much gear has improved. With hunting gear changing so fast, it is great to have someone who keeps me in the know on the very best. Being more comfortable in the field gets more important each year. The tent, sleeping bag, tent, and base layer to shell system you designed performed flawlessly. All of my hunters were completely satisfied with their gear as well. Thank you for the fantastic service and giving us someone to trust!"
Mike S.
I just wanted to thank you again fro the backcountry system. I was able to endure all the weather elements Kodiak had to offer during this Spring bear hunt. Having all the layers was essential to success! And the Montbell sleeping back was AMAZING! It helped dry me out and keep me warm. This makes us 2 for 2 in Alaska with the moose in 2016 and now brown bear in 2018! I can't possibly thank you enough. Looking forward to our next adventure together.
Huck Welch
After I booked my Brooks Range Dall sheep hunt, I made a lot of phone calls. The most important and beneficial was to Mike Monnin of CaptivateM Outdoors. After going over the clothes/equipment I already had, he made some suggestions. I purchased the Sitka Mountain pants and 90 degree coat, and boy am I glad I did. The Sitka gear performed flawlessly. Extremely durable, great fit and a convenient zippered pocket everyplace that I needed one. Mike eliminated all the guesswork on what gear I needed to succeed on my hunt. "